Bob Ryan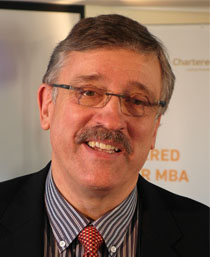 Name

Bob Ryan

Position

Professor (Emeritus)

Email

Phone

Location

Chartered Banker MBA
Bob Ryan's early career was in chemistry but after studying the economics of technology he qualified as a chartered accountant in London with a firm that later became part of KPMG. He has been in academic life since 1975 and has taught MBA's, developed new MBA programmes and directed three business schools over his career. He is a specialist in financial analysis, equity valuation and financial management and has been actively involved with his professional body throughout his career.

Bob currently has five books in print and has published over 100 articles in the academic and professional literature.

In 2000 he was elected a Fellow of the Royal Society of Arts for his services to management education. His worldwide reputation is based upon the many thousands of executives and directors who have studied with him and read his many books on the subject of finance and accounting.