Prof. Philip Bourke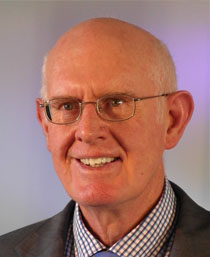 Name

Prof. Philip Bourke

Position

Smurfit Graduate School of Business, university College Dublin

Email

Phone

+44 (0) 1248 365966

Location

Chartered Banker MBA
Professor Philip Bourke is Irish Bank's Professor of Banking & Finance in the UCD Smurfit Graduate School of Business in University College Dublin. He has held this appointment since 1989, prior to which he was Director, Australian Centre for Banking & Finance in the University of New South Wales in Sydney. His previous appointment was as Director of the Centre for the Study of Financial Markets in University College Dublin, an appointment that he combined with a position in the department of Banking & Finance. He served as Dean of the Smurfit and Quinn Schools of Business at UCD from 1998 until 2004. During his tenure as Dean, the Smurfit School was ranked 9th in the world outside North America in the Financial Times Worldwide MBA Rankings and achieved accreditation from AACSB, EQUIS and AMBA.
He has also worked for a well known American bank in Paris. He holds Bachelors and Masters degrees from University College Dublin, an MBA from Boston College and a doctoral degree from the National University of Ireland. Head of the Department of Banking & Finance, he was also appointed as Director of the UCD Gateway 150, a major university development project.
Philip Bourke has published extensively in the field of banking, finance and investment. His publications appear in international and domestic journals, and in book form and he has also presented conference papers in Europe, Asia and Australia. Publications include "Recent Developments in International Banking & Finance", edited by Khory and Ghosh, McGraw-Hill, and "Determinants of Banking Profitability in Europe, America and Australia", Journal of Banking & Finance.