Mr Brian Jones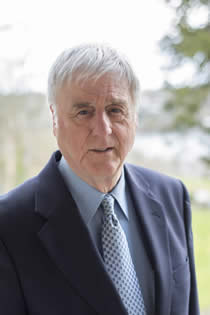 Name

Mr Brian Jones MSc, DMS, MIMS

Position

Module Director for Corporate Strategy

Email

Phone

+44 (0) 1248 365966

Location

Chartered Banker MBA
In a career in both the Private and Public Sectors in which he specialised in Management Services, Brian developed a particular and abiding interest in the practice of management, which led to working in the field of Management and Organisational Development.

On joining Bangor University he focussed on teaching and researching Management and in particular Strategic Management alongside teaching and research in the field of Public Administration. He has been a visiting lecturer at the University of Bradford and MDIS, Singapore and he is an external examiner for the IPC at Oxford Brookes.

Working with colleagues, he has been involved in consultancy work contributing to initiatives in regional economic development with a particular interest in the role of infrastructure.

He continues to be a "hands on" manager as the Chairman of Anheddau Cyf, a not-for-profit organisation providing social care. Anheddau supports adults within their communities, by providing supported housing and residential care, employs over 250 staff and has a turnover in excess of £4.5m p.a.
He is a qualified private pilot with a passion for flying and enjoys touring Europe in his high performance sport plane.

He says:
"The purpose of strategic management is to ensure the survival of the organisation, whatever its form, everything else is secondary"
and on flying he says:

"Every flight is an exercise in management, not least the discipline of managing yourself!"