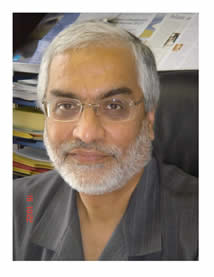 Name

M. Iqbal Asaria, CBE

Position

Islamic Banking & Finance Module Director

Email

Phone

Location

Chartered Banker MBA
Visiting Professor, London Institute of Banking & Finance (LIBF); Visiting Faculty, Bangor Business School; Visiting Faculty, City University Business School, Director of Afkar Group of companies.

M Iqbal Asaria is a Special Adviser on Business and Economic Affairs to the Secretary General of the Muslim Council of Britain. In this capacity, he was a member of the Governor of the Bank of England's working party set up to facilitate the introduction of Shariah compliant financial products in the UK market.

Iqbal is Visiting Professor at London Institute of Banking and Finance (LIBF). He is a visiting lecturer in Islamic Finance and Banking at City University Business School. In addition, Iqbal teaches the Islamic Finance, Accounting, Banking and Insurance courses at Bangor Business School. He has been a contributing tutor at Durham University's prestigious Summer School on Islamic Finance for the last eight years. Iqbal is the co-author of the Chartered Insurance Institute's (CII) 590 Diploma level module on Takaful.

For the last fourteen years the Afkar Group has been organising the annual International Takaful Summit (ITS) in London, which attracts over 300 participants and providers from the global Takaful (Islamic Insurance) industry. This summit has become the leading thought forum for the global Takaful industry. Iqbal is the convenor of the ITS. In 2019 the Afkar Group organised the first Responsible Finance Summit (RFS) in London. Iqbal was also the convenor of the RFS 2019.

He was awarded the CBE in the 2005 Queen's Honours List for services to international development.