Caribbean Association of Banks (CAB) Scholarship
The Caribbean Association of Banks (CAB) Inc. in collaboration with Bangor University (UK) is delighted to offer its members the opportunity to apply for a 50% Scholarship to study the prestigious Chartered Banker MBA, starting in the Autumn 2020.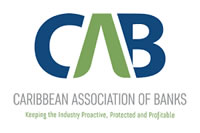 This opportunity supports the shared vision of CAB and Bangor University to professionalise and upskill the CARICOM banking and financial services sector.
The CAB scholarships is available to members organisations and applications are invited from employees from the following:
AID Bank and Commonwealth Bank Ltd, Antigua Commercial Bank, Bank of Bahamas Ltd, Bank of Montserrat Ltd, Bank of St. Vincent and the Grenadines Ltd, Britannia Merchant Bank & Trust (St. Lucia) Ltd, Capita Financial Services Inc, Caribbean Centre for Money and Finance, Caribbean Community Secretariat (CARICOM), Caribbean Credit Card Corporation Ltd, Caribbean Development Bank, Caribbean Union Bank Ltd, Cayman Islands Development Bank, Cayman National Bank Ltd, Citizens Bank Guyana Inc., Commonwealth Bank of Bahamas Ltd, Cooperatieve Spaar-en Kredietbank Godo G.A, De Surinaamsche Bank N.V (Also commercially known as DSB Bank), Eastern Caribbean Amalgamated Bank Ltd, East Caribbean Financial Holding Company Ltd, Euro Exim Bank Ltd, First Global Bank Ltd, Finabank, Financial Investment and Consultancy Services Ltd, First Citizens Bank Ltd, 1st National Bank St. Lucia Ltd, Global Bank of Commerce Ltd, Grenada Co-operative Bank Ltd, Guyana Bank for Trade and Industry Ltd, Hand-in-Hand Trust Corporation Inc, Handels-Krediet-en Industriebank N.V. (Hakrinbank NV), Hermes Bank Ltd, Intercommercial Bank Ltd. (IBL), Jamaica Money Market Brokers Ltd (JMMB), Jamaica National Building Society, National Bank of Dominica Ltd, National Bank of the Virgin Islands Limited, National Commercial Bank of Anguilla, National Commercial Bank Jamaica Ltd, Republic Bank (Barbados) Ltd, Republic Bank (Grenada) Ltd, Republic Bank (Guyana) Ltd, Republic Bank (Trinidad & Tobago) Ltd, Signia Financial Group Inc, St. Kitts-Nevis-Anguilla National Bank Ltd, Surichange Bank N.V, Surinaamse Postspaarbank, The Bank of Nevis Ltd
The Belize Bank Limited, Victoria Mutual Building Society.
Scholarship Criteria
Candidates must meet the entry criteria for the Programme and be offered a place for the Autumn 2020 intake. Only self-funded candidates are eligible.
Chartered Banker MBA applicants with recognised postgraduate, professional accountancy or professional banking qualifications may be offered module exemption or entry on to an accelerated route (found here) and will not qualify for the Scholarships as the headline fees for these routes are subsidised.
Apply for the Scholarship
To apply for the generous award, the scholarship section within the application form must be completed. Click here to access the application form
The CAB scholarship will close on the 31st August 2020.
Need help?
For help and support, please contact the admissions team at cbmba-admissions@bangor.ac.uk or call +44 (0)1248 3659 83/84/85 or use the instant chat facility on the website.