Chartered Banker MBA Students Graduate, July 2018
On Tuesday 17th July 2018, The Chartered Banker MBA Team proudly watched on as the eighth cohort of students graduated.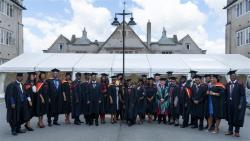 CBMBA Students Graduate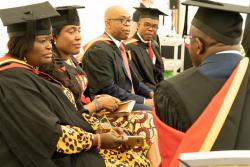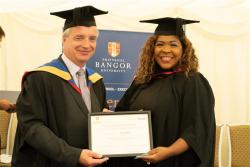 Friends, family and staff celebrated at The Management Centre, Bangor Business School – home to the Chartered Banker MBA.
You can find more photos from the day on our Facebook page here.
Join Chartered Banker MBA Alumni LinkedIn Group
We invite all our Graduates to join our LinkedIn Alumni group and keep in contact with colleagues, affiliates and staff of the Chartered Banker MBA programme here.
Graduates will also become members of the Bangor University Alumni. You can find out more information about this here. Please let the Alumni team know when you move home, work or change your email address by completing their update form. They will then make sure that you're up to date with all the latest developments and activities at the University.
Publication date: 23 July 2018